What to expect from Apple's Spring Forward event
08 Mar 2015
Apple might have skipped the Barcelona event, but tommorow, on March 9, Monday, it will be streamed, ofcourse, on their website, but, as usual, only on OSX and iOS devices:
"Live streaming video requires Safari 5.1.10 or later on OS X v10.6.8 or later; Safari on iOS 6.0 or later. Streaming via Apple TV requires second- or third-generation Apple TV with software 6.2 or later."
We can expect that the most important topic of the event will be Apple's most anticipated new gadget - Apple Watch, the company's smartwatch. We know that the device will be customizable according to the user's taste with a range of premium materials and color choices. Options start with a rubber and a simple glass finish, to leather and steel straps and a sapphire glass, as the most premium a person could have offers gold, for the most extravagant users.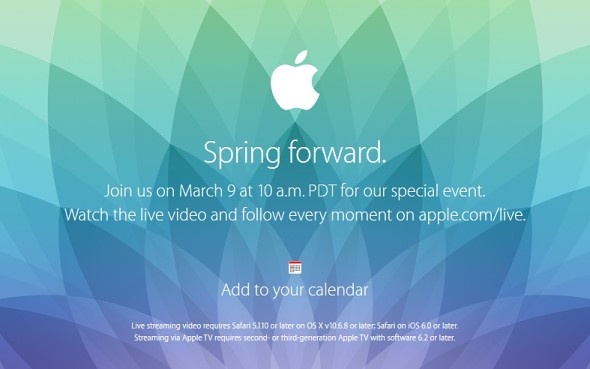 - image from gsmarena.com
Unlike most Android smartwatches, which can be classified as "assistants", Apple aims to offer users as much functionality as possible from a device this size. We can expect to see a lot of new apps, especially designed for the smartwatch. Apple claims that, thanks to selected developers, the Apple Watch will have close to 100 000 apps at launch. Will that be the case? We shall see!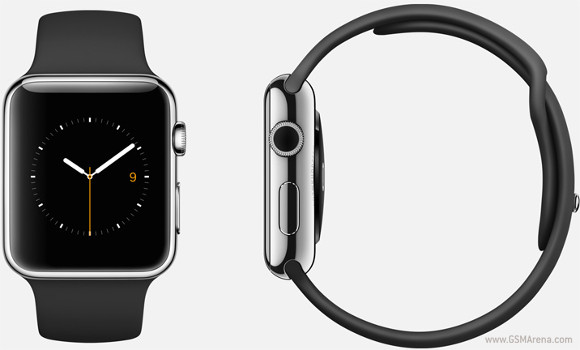 - image from gsmarena.com
Other rumors include the presentation of a new 12-inch MacBook Air with Retina display, but that is not the only 12 inch device that is rumored to be revealed. Talk about a 12-ich iPad Pro have been going around the net since January. Some fans even produced 3D renders of what they think that the device might look like.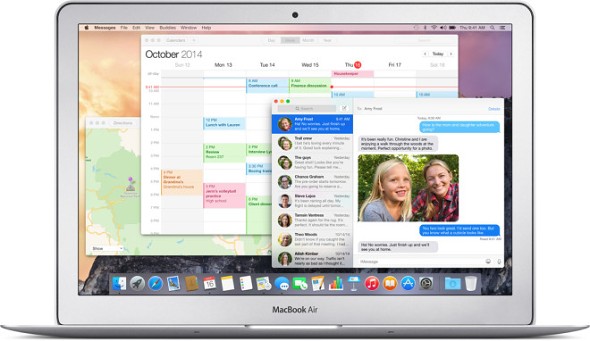 There was also talk of a new iOS version - 8.2. It has been in development for quite some time now. Also, 5 beta versions have been seen by developers. This new iOS version will improve compatibility with the Apple Watch, as well as extend the health's app functionality.
What do you expect from the event? Share your thoughts with us in the comment section below!