Samsung with a new flip smartphoneG9198 with Snapdragon 808
15 Aug 2015
We were all turning our eyes at the Galaxy S6 Edge+ and Galaxy Note5, but Samsung had another trick up its sleeve. Samsung China announced a flagship flip smartphone with Snapdragon 808 chip and Android 5.1.1 Lollipop.
Samsung G9198 is called 领世旗舰Ⅲ, but we will refer to it as G9198. It is a dual-screen flip phone with with two 3.9" 768p Super AMOLED touch screens and is powered by the Snapdragon 808 chip with a hexa-core processor, 2GB RAM and 16GB of expandable storage.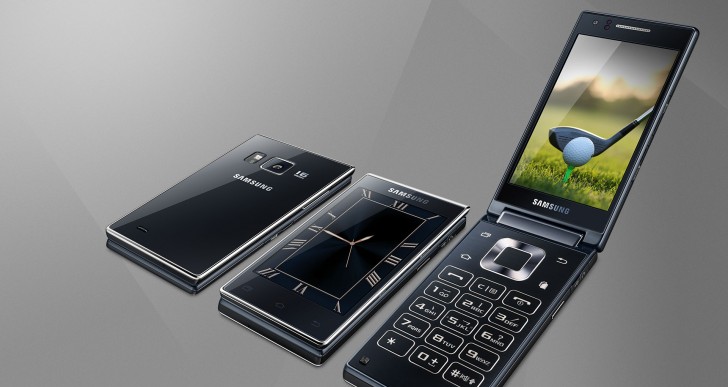 The G9198 has a 16MP f/1.9 main camera with a LED flash, a 5MP f/1.9 front snapper, LTE, a heart-rate sensor, dual-SIM option and a 2,020 mAh battery. The two cameras seems to be the same as on the Galaxy S6, S6 edge and Note5.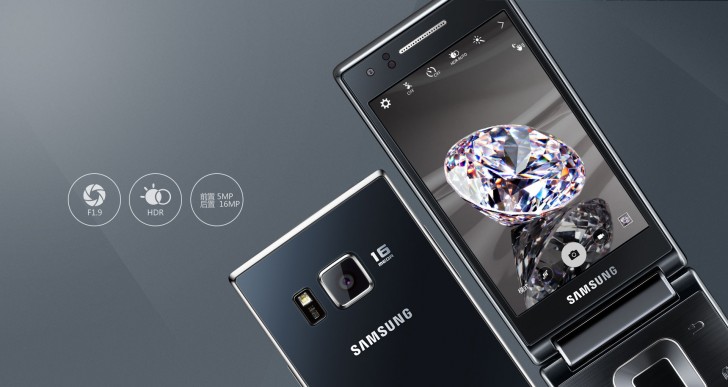 The G9198 model number was previously rumored as the Galaxy S6 mini, but it seems that we have to discard the S6 mini specs. Let's hope that we'll see it at IFA next month.
Samsung G9198 领世旗舰Ⅲ is a Chinese exclusive and we most probably won't see it in other markets, as it usually happens with these niche devices.
Source: GSMArena.com